The Music Makers are proudly sponsored by:

Suppliers of our brass and wind instruments 
The Windblowers showroom is open from 9am to 5pm Monday to Saturday. Ideally located right in the heart of Nottingham town centre we are easily accessible by public transport or by car and theres always plenty of on street parking right outside the door.
We are proud to offer the largest selection of sheet music and wind instruments in the Midlands and always have a comprehensive selection of new and used instruments in stock.
Why not pop in and browse through the thousands of titles of sheet music, have your instrument repaired, buy a gift for someone special or to just get some friendly advice about which instrument is right for you? Infact you can meet our friendly team of staff by viewing our staff profiles. We also offer an Assisted Instrument Purchase Scheme (AIPS) which allows students to buy instruments without having to pay United Kingdom V.A.T.
Nottingham City Guitars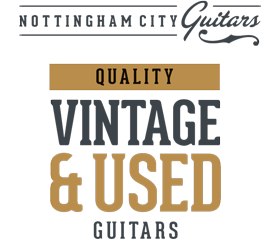 Suppliers of our guitars and basses
We are in Nottingham's Lace Market, just off Hockley, selling quality used & vintage electric guitars, acoustics & bass. We stock Bare Knuckle Pickups, boutique FX including Effectrode Audiophile, Coopersonic & Nemphasis. We have a good range of Vintage Fenders & Gibsons, new Rickenbackers & stunning hand built James Trussart Custom Guitars. Cornell valve amps, Mastery Bridge, strings & all the usual suspects. Guitars are guaranteed for two years with a free set-up. We also offer a full in-house repair service.

Sponsors of our mentor programme
Jigsaw24 are the most magical IT company, providing insanely great creative technology solutions and services for more than 25,000 enlightened customers, including large businesses, creative professionals, media companies, education institutions and prosumers. With over 20 years' experience, our incredible team have gained Apple's highest customer satisfaction levels and more accreditations than you can shake an iPad at (including Apple Authorised Reseller and Apple Authorised Service Provider)
We are currently seeking sponsors for our staff uniform, scholarship places and paris 2017 shirts.